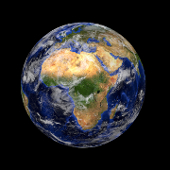 Environmental Consulting EcoChange Ltd
EcoChange is founded in 2008. The company offers quality services about environmental and waste management issues for private and public organizations.
The company name EcoChange describes the change that is needed to keep our nature clean. The working environment of organizations is changing all the time at many levels. There will be growing amount of manifold environmental problems, changing markets and legislations. The world is changing in so many ways in the near future. The best possible company image derives from taking good care of the environment. We encourage organizations to make a change for the best of our common nature as well as for their own sake. We educate ourselves constantly to remain updated with environmental issues and the change of the world.
Managing Director, M. Sc. of Civil Engineering Suvi Runsten has over 25 years of experience about waste and environmental issues. She has been working at different organizations including Ministry of the Environment, Finnish Environment Institute and Helsinki Region Environmental Services Authority HSY, since 1988. Cooperation with different clients has been successful.
The company is located in Vantaa, but we offer services to whole country and also abroad.
Company philosophy
Making a change for the sake of our environment works also in favor of your company.
EcoChange. The world is changing. The environment is changing. Markets are changing. Legislations and stakeholders demands are increasing. In this changing world we are a sustainable partner in the path of positive change – for the sake of the environment and your organization.
Win – Win – Win. Managing well the environmental issues benefits the company, the environment and the stakeholders. Managing environmental issues is not just an expense item for an organization, but instead a competitive factor and a mean to acquire cost savings.
People – Planet – Profit. Social responsibility and sustainable development is not just about environmental protection, but also about economical and social development. We create success and build sustainable development together with you!
Climate change is the biggest threat to humanity and we want to fight against it!
We offer you
Keys to grow your

eco-efficiency

.
Our expertise to develop

environmental consciousness

of your whole organization. 
Our assistance to develop your organization's

environmental management

, create an

environmental policy

and build an

Environmental Management System

.
A boost to your

environmental communication

and

marketing

.
Ingredients to build your

ecologigal image

. 
Possibility to improve your

eco-competitiveness

.
Advice to develop

social responsibility

.
Professional support in all environmental issues

.

Education

about waste and environmental issues and future visions.